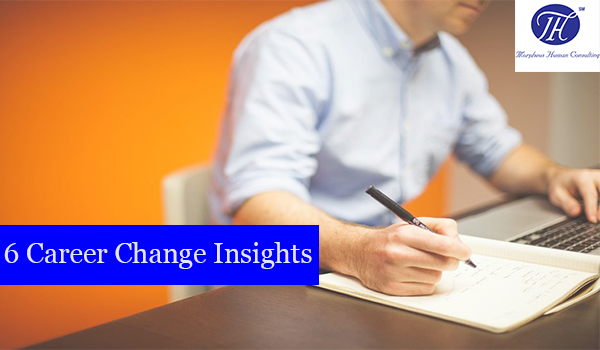 Here are our seven most important questions to ask yourself when you're considering a career change
Could you fix what's wrong with your current job?
When you're considering a career change, sometimes it's wiser to try to fix the problems with an existing job instead of stepping into the unknown with a new one. Does your dissatisfaction come from the job itself, or is it more to do with a difficult boss or a feeling of boredom that might pass, given time? Is there something you could do to change that? Could you find a job in a different department within the same company? Could you ask for a promotion to keep you engaged, or a pay rise to make you feel more valued? It's worth exploring every avenue of possibility before you decide to make that big move.
Have you done the necessary self-reflection to find out what you really want from a new career?
A frank, thorough self-assessment of your values, skills, passions and interests is crucial when you're considering a career change. That way you'll be much clearer on whether a new career is really the answer. List out the things you love doing, the things you dislike, take a personality or assessment test to figure out what makes you tick, and ask yourself whether your passions and values align with the type of job or industry you're interested in. For a more objective view, it can be helpful to ask a trusted colleague or boss about how they would describe you and your strengths and skills, as well as areas for development. Understand yourself fully, and you'll be much more likely to enjoy and succeed in the new career you've set your sights on.
Are you being realistic?