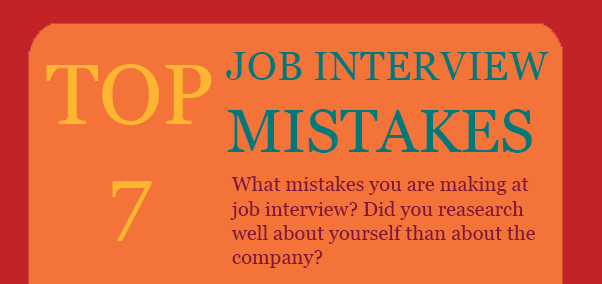 Appearing Uninterested
You should be attentive not only with your physical appearance but intellectually also. Taking actively part in a conversation, sitting up straight and being kind to the receptionist all these things are counted when you appear somewhere for interview process. Also make sure you are not interrupting the interviewer with your query. Save it till the interviewer doesn't complete his part of speech.
Take Good Time before answering the question
Interviewer wants to understand your knowledge in the short span of time so you need to think before you speak. Many candidates jump to the first thing they think of because they feel like they need to respond at the earliest. And blurting out anything that comes out first in your mind is not always a good option.
Bad Mouth about Previous Employers