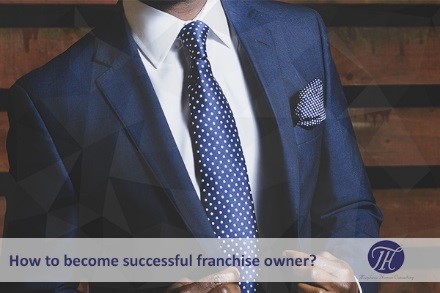 Becoming a Franchise owner has more advantages than going alone in business world. This includes the instant brand name and devoted following.  Many successful Franchise Owner Yet, you require an entrepreneur enthusiasm and commitment towards work.
Here we look how to become a successful franchise owner?
Be ready to Learn and Adopt.
You never stop developing yourself. At start of your Franchise you should be ready to absorb things and take advice from successful franchises.
Morpheus Consulting offers training and support, but you should be ready to develop yourself to be a successful franchise owner.
Motivated by Results
You understand that action is not achievement. You revere the value of benchmarks and are always evaluating the process in order to achieve results. If a certain course isn't working to meet goals – you immediately change the plan to find an approach that will work better for you.
Widen your knowledge
You can take your pick from various industry sectors. Don't limit your knowledge to sector that you are familiar with. Try different sectors of industry like urban Market and Agriculture.
With many Industries Sector, the training offered from Morpheus will get you up to speed on any industry sector.
Maintain good communication
Be assured you maintain a good communications and keep communications open around you. We would love to get feedback, support and ideas from you.
Hire carefully and effectively
You might get along with a prospective employee, but you should be very careful while recommending them to a company.
Have Faith and Patience
You should place your trust in our methods, approach training and implementation with a 'can do' attitude.
Franchise Business is collaborative effort of your passion and our methods. But you should take the lead in coming up with new ideas right from start.You know what is happening around you, but don't panic or cause a scene. Focusing on the essential and important tasks keeps you unruffled and gives your customers and employees peace.
For Further details contact us on 022-40649800 or email us on franchise@mhc.co.in
Please follow and like us: