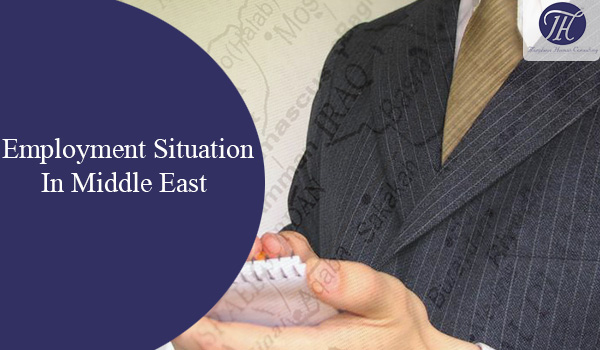 In next 6 months there is an assumption based on research that new jobs will be created in the MENA (Middle East and North Africa). Also there is confidence in the reduction of the attrition rate in the market. Research says, with the total of 130 employers 80% of them are appreciating the 18% attrition rate in their organization. Following are the outcomes of the survey conducted in the Middle-East among 150 recruiters in which 65% were the employers and remaining were the recruitment consultants:
40% of the responder organizations have appealed to hire for new job positions while 80% of them intend to hire new talent for existing unfilled positions.
85% of responders have said that the attrition rate in the month of October 2015 is 15% which is much less than the attrition rate happened in the month of March 2015 that is 70%.
78% of employers are either expecting the further reduction in attrition rate or at-least the same %age to be stable for next seven months.
As many as 40% of the surveyed recruitment consultants are expecting the bulk hike in the job creation in regional construction sector.
Upto 65% of employers believe that scarcity in the skill set among the job seekers has also been reduced over last 4 months and no skill shortages are expected in the coming months.
         Overview of Job Availability across diverse sectors in the year 2016 in MENA:
Reduction in the global oil prices by 50% has hit the job growth exceedingly in oil industry.
With the build-up towards 2022 FIFA World Cup, Dubai Expo 2020 & increased focus on infrastructure development, construction and allied sectors will continue to grow and hence remain highly positive with respect to job creation.
Banking and finance, hospitality, and retail also are strong contenders for new job creation over the next six months.
Please follow and like us: