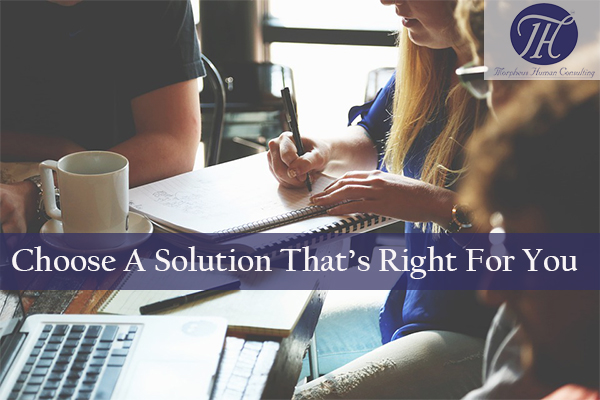 The whole criteria of outsourcing the Recruitment process is the introduction of the strong candidates and it is essential for any company to choose recruitment consultancy cautiously failure of which can have huge effect on the brand name not to forget the business loss.  Following are the steps that can be helpful in  Selection of  Best Recruitment Consultancy Organization
Jack of all, Master of One
There are many HR Recruitment Consultancies who claims to have end to end recruitment experience in all the industries but the HR Manager has the responsibility to discover the industry in which the particular consultancy has expertise into. Having the in-depth knowledge in the particular channel adds significant value to the hiring process as the expertise are not only concerned about the job role or job description but also the values, work-culture, passion of the candidates towards the job role while keeping in mind budget as well as tight deadline.
Clientele Portfolio
In this digital world every organization has its presence online and a glance to the website before making any empanelment decision is completely worth. Go through the website – check the client list, research the companies and cross-check if the job vacancies in a particular sector of your organization matches the expertise sector of the client list.
Search Methodology
Recruitment Consultancies follow particular pattern to search the candidates for their clients and many consultancies mention that pattern on the website. Explore that search methodology so as to get an overview how tasks will be handled once they are handed over to the consultancies.
Client & Candidate Testimonials
There are number of consultancies out there in the market and to select the best one, clients reviews or testimonials can also be considered as one of the factor. Testimonials from clients can give an idea about their experience with the particular consultancy and some clients also share the help provided by the particular consultants at hard times. Client feedback is also helpful to assure the quality candidates provided by the Recruitment Services. While the candidate feedback or reviews are also helpful to understand the efforts made by the Recruitment Consultants in search of the best candidate.
Accreditation
Last but not the least the factor that helps in determining the best recruitment Consultancies is the level of accreditation provided to the consultancies. This information will also be provided on the consultancy's website and glimpse of it will give you the better understanding of the accreditation that is associated with the consultancy that you might empannel with.
Please follow and like us: