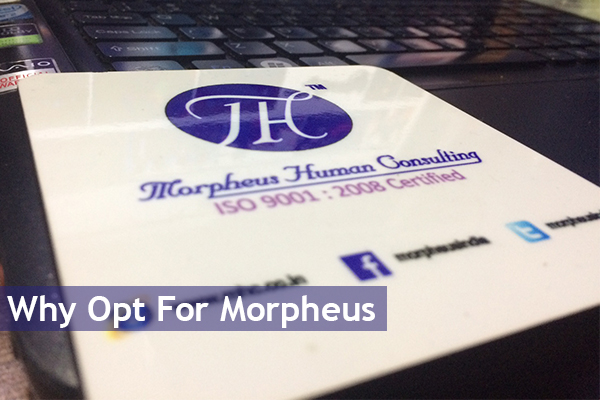 ---
Morpheus Human Consulting is a leading Recruitment Consultancy in India, with more than 18 branches and around 150+ consultants in our recruiting team in India and the Middle East. We serve to a wide range of clients throughout India & across a variety of Industry sectors. It is our mission to provide effective recruitment solutions which enable our Clients to develop and achieve their objectives. We do this by being Innovative, Professional and Honorable in regards to every aspect of our Recruitment practice.
Our Vision is to build ethical recruitment partnerships based on trust, integrity and honesty. We focus on the best people and find them great environments to work in. We are dedicated to ensuring that our skilled and enthusiastic team focus on providing the very best service. That way, we build lasting relationships with our clients and candidates alike. Our recruiters provide bespoke consultancy tailored to your company, not a 'one-size-fits-all' approach, we understand what many agencies don't, that quality and understanding matters. Our recruiting strategies help our client companies to meet the staffing and manpower demands of each individual project, and our fresh no-nonsense approach to recruiting means that we will deliver the right person for their vacancy on time and with the minimum disruption to your business.

We believe in focusing on people…our recruiters invest time to understand the culture of our clients and the personality of our candidates and base our selection on much more than just job specifications and CVs. Combining this expertise with the latest recruitment software allows us to efficiently recruit the right people into the right job first time – we're so confident we even guarantee it or we will replace the candidate for free!
Please follow and like us: