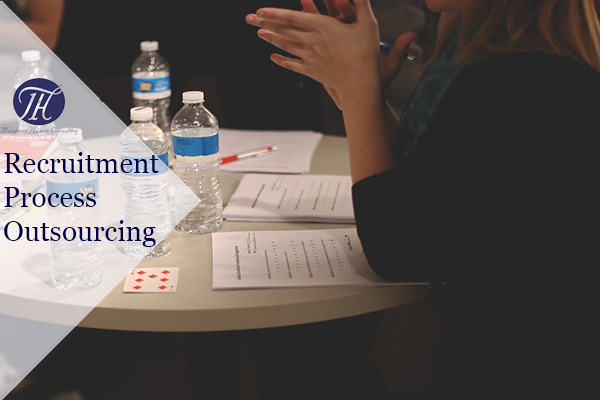 Many organizations are still unfamiliar with the word RPO – Recruitment Process Outsourcing. Some companies are not aware of the fact that there are options to improve the recruiting process while some others are stuck with some other solutions because that's how their boss want to recruit for their companies and missing out something that is more efficient. In fact, now-a-days more and more companies are using RPO to recruit positions which are bound to affect the performance and productivity of the organization. Finding the right people at this point of time becomes crucial for the company and hence to opt RPO is the best solution.
Advantages of Recruitment Process Outsourcing
Stronger Quality of hires
As the global market has become quite competitive it becomes difficult for the organization to search the qualified candidates or improve their internal recruiting for the same. Thus the main aim of the RPO is to provide best talent to its clients. RPO invest their time and energy to source, screen and present the cream resumes to the clients from the pool of CV's
Cost Reduction
In a volatile economy, cost reduction is one of the key factor for any company. Recruitment cost also includes advertisement on job boards, recruitment technology and background screening. RPO includes all these costs and provides best fit candidates to the clients. Cost per hire is a key factor and when organizations recruit through RPO not only CPH (Cost-Per-Hire) reduces but also Time-To-Hire Reduces due to dedicated recruiting resources. Other ways of cost reduction through RPO includes shared risk, employing unnecessary staff for recruiting or lack of staff when there is rapid growth in business.
Predictable Recruit to Hire Process
Candidates are very inquisitive to know where they stand in the recruitment process or what next task is for them so that they can be prepared for it. This causes issue to the organizations with different departments as every sector has its own hiring process. RPO brings all things together and helps in making the recruit to hire process consistent and predictable for both the parties which includes candidates as well as the clients.
Enhanced employment brand
RPO is also responsible for improving the employment brand. When the recruiting process of the organization is in place and also the quality of the candidates are improving, it attracts the other potential candidates for your company. Also the consistent recruit-to-hire process helps in enhancing the employment brand. Hence RPO doesn't only provides the relevant candidates to its clients but also plays an important role in brand awareness.