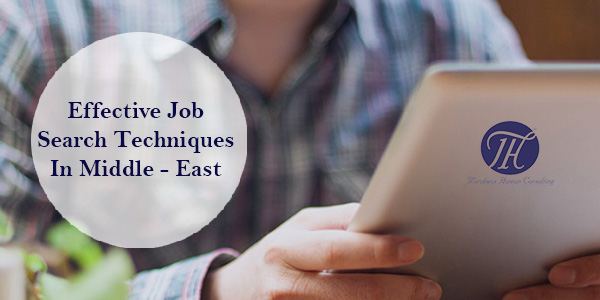 Effective Job Search in Middle-East
Whenever an executive think for career change or a fresher headhunt for a job in Midde-East, they tend to choose the wrong way
this article will explain you how to search job effectively in Middle-East
. Effecive Job search is not a cake-walk, you need to be proactive in LinkedIn and optimize it carefully so the Recruitment Consultants in Middle East can locate you for the specific job role. Also, professional and good approach towards recruiters and head hunters can help in maximizing the effectiveness of your job search. To attract recruiters it is essential to optimize your LinkedIn profile which we had already covered. This article is more specific towards the Effective Job Search in Middle-East
Operation of Head-Hunter
First method to approach the headhunter is to understand the operation of the recruiter prudently and have an efficient interaction with them. Instead of convincing the recruiter to explore the job as per your capabilities, interact with the recruiter with pretty clear intention of the job role you need to opt for. Also, there are executive headhunters who search for candidates in a specific job industry which makes them expertise in their role. Hence initiate your job search by researching and contacting the recruiters that have expertise in your industry.Help the recruitment consultant with the insights of the issues and trends regarding your expertise building valuable professional relationship with the recruiter.
Proactive & Patience
Recruiters receives countless CVS throughout the day and thousands of resumes sit unread. It is considered as positive scenario if your resume is unlocked. So you need to be sure that CV and cover letter catch the recruiter's eye at one glance itself else it is possible you might miss great job opportunities and resume will not even make into the recruiter's database. It is advisable to consult the recruitment consultants before you are in full term search mode as the process is elongated and can take good amount of time to reach the right opportunity.
Well-Prepared
Before interacting with the recruiters make sure you are well-prepared and have knowledge about the developments and issue of the industry in which you are interested in. Furthermore you should have good insights about the particular job positions and the requirements. If you reach out with a very specific interest in mind, recruiters are more likely to respond. It is recommendable to apply directly for the job roles that match your interests. This benefits the recruiters to confer the positions that would attract you.
Please follow and like us: