At Morpheus Human Consulting Pvt Ltd.we respect the decision of the clients in every way. We believe clients' success reflects our success and hence the reviews given by the clients, whether it is a complaint against Morpheus Human  Consulting Pvt Ltd. or the positive feedback, are taken seriously and every effort is made to resolve the complaint at the earliest.  Positive feedback from the client builds our strength while on the other hand the complaints from the clients encourage us to improve ourselves in that field instead of getting dishearten with the negative feedback or the consumer complaints. Only motive of Morpheus Consulting is to become one stop solution and we work hard to achieve it.
At Morpheus Human Consulting Pvt. Ltd we not only provide manpower to the clients but also maintain a good relationship with them so as to know more about them personally as well as professionally. We always follow-ups with our clients and also welcomes their feedbacks after the closure.
In this blog, Morpheus Consulting would like to share the various reviews from different clients.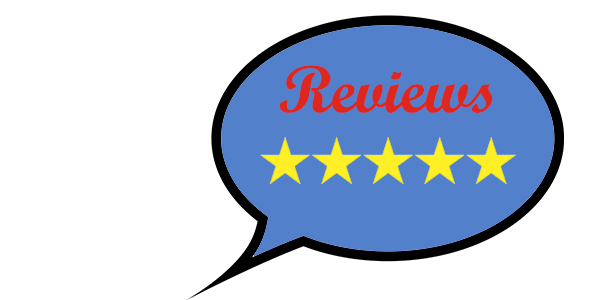 Client Name: Hypercity India
Review: Important Position was open for long time, wanted to tie up with consultant who can think out of box and deliver, hence MHC. Morpheus Human Consulting was able to close on one critical position, currently working on important mandates. Relationship could get stronger by getting involve in communication and work as a Business Partner
Client Name: Merucabs
Review: Morpheus Human consulting Pvt Ltd was successful in closing some crucial positions. One should consider Morpheus Consulting as it is more proactive, more aggressive and more responsive towards the task assigned. We value your business and look forward to work with you again in the future.
Client Name: Cartel Outdoors
Review: I appreciate the network Morpheus Consulting has, the required candidates are lined up within the given period of timeline. The selection and primary interview from your side is good which help us to select the right candidate. Working with Morpheus Consulting is great; it helps us to get the right candidate for the right position and in right time. Understanding the clients' requirement and test is more important, which help to select the right candidates for interview and help to reduce the gap of selection period and avoid dissatisfaction of client as well as candidates. I got benefit by way of getting the right candidate, saving time in the selection process. Ultimately time is money.
Client Name: Marck India
Review: Morpheus consulting provides prompt and satisfactory solutions. We preferred Morpheus because of its quick response with necessary details maintaining the deadline too.
Client Name: IOTAP
Review: The level of service from Morpheus Consulting has been excellent. We have a number of agencies we use and Morpheus has by far the highest success rate in placing candidates with us. It was a very good experience with Morpheus. The kind of resource Morpheus Consulting has provided is outstanding. Time-to-time follows up with clients and the candidate is really appreciable. We would suggest you to develop the office across globally and help us in placing the resource overseas as well.
Client Name: Microlink
Review: Morpheus consulting offers excellent services maintaining the deadline too. It was quite beneficial for us to work with Morpheus as it provides us the right candidate and at the right time without any complaints.
Client Name: AmitySoft Technologies
Review: Getting more profiles for the requirement was what we are looking for and Morpheus Consulting offered us with the same within the mentioned deadline. Morpheus works with great enthusiasm. Services provided by the Morpheus are totally unique and can lead for stronger relationship with us.
Client Name: ICLP PVT LTD
Review: This is to record our appreciation on the efforts taken by Morpheus Human Consulting Pvt. Ltd. in providing suitable candidates for our internal requirements. We have noted the excellent efforts taken by their personnel in servicing our requirements and consistently following-up with us till the positions were filled. We look forward to the same quality of service and attention for our future requirements.
Client Name: Lera Tech
Review: Our requirements were taken into consideration with great attention, great follow-ups, offering right candidate at the right time is what Morpheus Consulting is all about. Looking forward for same quality work for our future requirements.
Client Name: Achievers Zone
Review: Shortlisted candidates by Morpheus Consulting were great and are performing well in the company. Services offered by the Morpheus are good and follow-ups are excellent.
Please follow and like us: