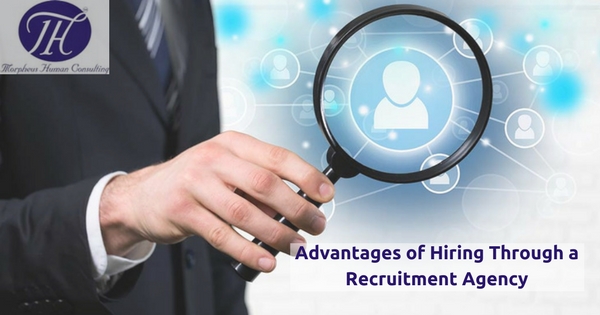 A business can be successful only if it comprises a talented set of employees. A team of skilled and competent employees can enforce numerous effective strategies to attain all the goals. Hiring an efficient staff will help you maintain the productivity and efficiency of your business. So, when it comes to filling the vacant positions of your company, the best way is to use the recruitment agencies who have an expertise in your industry.
No matter whether you are looking for permanent employee,temporary employee, or contract employee, a reliable recruitment company uses its large pool of talent to provide you with skilled and highly competent candidate for the required position.
Though some of the companies use in-house resources to complete the hiring process, taking the assistance of the recruiting firm, it can help you to achieve your long term goal in the most efficient way.
When an organizationrecruits externally, it opens the organization up to a larger pool of applicants which increases its chance of finding the right person for the job and also recruiters are better at sourcing candidates and have the patience to keep doing it.
  5 Advantages of hiring through Recruitment Agency:
You might not have enough time to spend on the hiring process of an employee. This, however, might increase the work load on your current employees, which can, thus, affect your business productivity. Engaging with a recruitment firm to find out an ideal candidate can give you a quick access to the competent and skilled candidate. It's the responsibility of a recruitment agency to carry out all the screening and pre-screening of the candidates. All you need to do is finalize the candidate to fill the position in your company.
If you feel that hiring some of the skilled employees for some days will help you to improve your efficiency, a recruitment firm can help you to hire temporary employees as well. You can meet all your goals and if required, you can hire those contract employees for permanent job also.
No matter what specific skill you are looking for, having a relationship with a reliable recruitment firm will assure you with trained and expert employee in line with the required skill set.
A recruitment firm evaluates the candidates through proper background checks, rigorous training, and interviews. All the required legwork will be managed by the recruitmentfirm and you can thus acquire a talented candidate in no time.
Engage with the firm that can understand your requirements as well as the company culture of your business. The recruitment firm will get you the right candidate that not only suits the job profile, but is appropriate in line with your corporate culture as well.
So, hire a recruitment agency and accomplish all your needs quickly.
Please follow and like us: