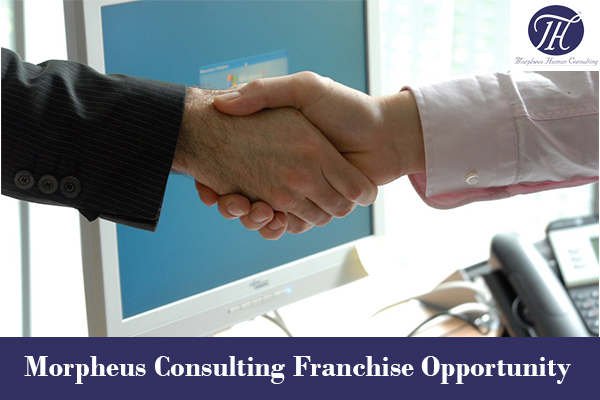 Why Morpheus Human Consulting Franchise?
Morpheus Human Consulting Has:
Experience of more than 10 years in recruitment services and other HR Services.
Tied up with reputed companies from India and abroad.
Commercially and technically viable and proven project
Low investment and minimum risk
Who will the Franchising appeal to?
Like-minded entrepreneurs who want to build their own HR Services business and want to benefit from established market name and know how.
Existing independent Recruitment consultants who want to access powerful network technology, a market leading website and retain an element of the goodwill associated with their particular name.
Existing Recruitment Company or Consultants seeking to fast track their own business, and use their Morpheus name to benefit from an established operating model and system.
What Support we provide you?
Morpheus human consulting will support your business and help you grow with:
Start-up training and full technical and operational support
Recruiting the team
Making Manpower policies.
Operational processes (Reporting formats, database management, requirement management, incentives etc.)
Continuous interaction and guidance on all aspects of running the business including business development, delivery, finance, manpower issues etc.
Share recruitment software and the online database of the company.
Share promotional and Branding Material
Ongoing Business Development guidance and support
Continuous guidance on sourcing against typical requirements (Sourcing methods, target companies, etc.)
Cost Optimization.
Dedicated Access to job portals – at lower cost than market.
Infrastructure Guidance- Infrastructural equipment, Office layout plan, etc.
What are Franchising Benefits?
You are granted with a license to trade as a Morpheus Human Consulting Pvt Ltd
You will benefit from being part of our group, including ground representation.
Back-end support with training, payroll processing, international education.
You receive front and back office software.
You receive a national advertising and marketing program that will continually reinforce our distinctive brand image.
You have all of your processing done through system by our head office, enabling you to focus on generating more sales.
You receive Staff Training.
Why are we franchising?
To maximize shareholders' returns and value.
To excel in every facet of its operation.
To provide attractive and well rewarded career and business opportunities for all employees and Franchise.
To dynamically grow through pro-active acquisitions, mergers and joint ventures.
What are Pre – Requisites?
Good reputation and contacts in the area
Suitable office space and computer with internet access
Initial investment of Rs.80,000/- towards franchise fee for a life time contract.
Willingness to undertake aggressive local promotions
Where can I open a Franchise Center?
Anywhere in India, where you get a decent candidate population.
I have an existing Recruitment/Training office; can I get a MHC franchise?
Morpheus Human Consulting Franchise could be granted to you as per the normal qualification process; however, on receiving the same, you will require to continue with only the MHC format & franchise.
The Ideal Franchisee
The perfect franchisee meeting our requirements would be:
Having the capacity to make an Investment of Rs 3 to 5 lacs depending upon the chosen city
Self-motivated and having a dynamic personality
Team player, good communicator and self-disciplined with acumen for setting up efficient systems
Able to invest 7 to 9 hours on a daily basis
Passionate about doing something useful and getting recognition in the community
Preferably with a Sales or HR background and experience
For Further details contact us on 022-40649800 or email us on franchise@mhc.co.in
Please follow and like us: