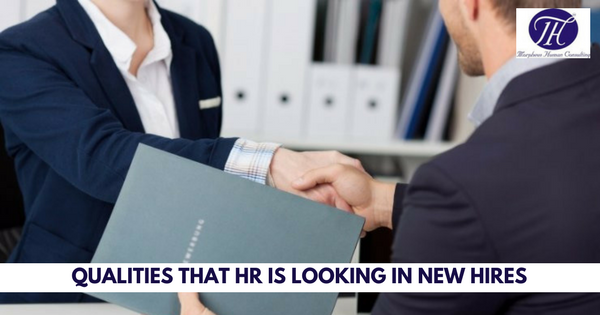 Here are the some key qualities That HR look out in the new hires to ensure longevity of the tenure.
 Endurance:
Turnovers can be expensive for HR. Hence the foremost qualities they look for in new hires are endurance, commitment and prospect of longevity of the tenure.
 Team player:
Anybody can work in silos but it takes a lot of perseverance and high levels of patience and gratitude to work as a team player. Incidentally, all these qualities make for a good employee itself.
  Ambitious:
Motivated and self-driven people are an asset to any organization. Ambitious employees work hard and try to surpass their own excellence, which in turn benefits the organization at large. Who doesn't want to hire such employees?
  Trustworthy:
Trust is a very tricky characteristic to identify in an employee. An employee who is true in his/her work and dependable is sure to have long-term benefits for the organizations and is most likely to stick around for long.
   Positive attitude:
They say, if you have a positive attitude in life you are a sure winner. Organizations look out for such employees because they know such employees can stand up to failure and competition with much confidence.
 Multi-tasking skills:
Businesses often resort to cost cutting by having fewer employees who can multi-task. With growing competition, multi-tasking is one of the desired quality HR looks for in new hires.